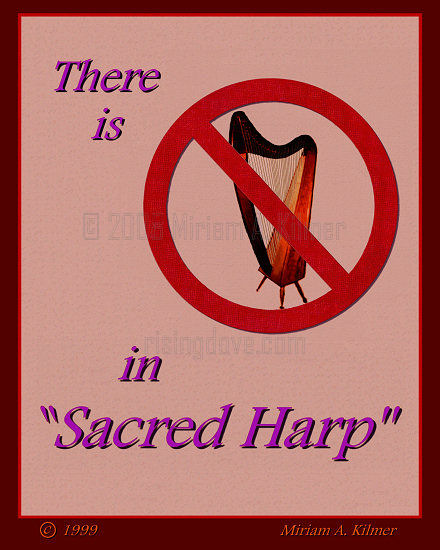 "There Is No Harp"
Order ID = thereisnoharp   © 1999 Miriam A. Kilmer
       People coming to Sacred Harp singings for the first time often expect to see and hear a harp - a natural mistake. The "harp" in "Sacred Harp" refers to a tune book, and originally to the human voice.
 
Open edition prints are available for sale. Recommended size Aoe) (8" x 10") or smaller. Eco-friendly, long-handled bags with this image may be ordered directly from Rising Dove.
Tee shirt
There is no Harp in "Sacred Harp" Tee
by
miriamkilmer
Get this
custom shirt
at
Zazzle