Deborah Kilmer, Composer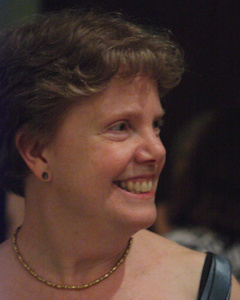 Composer Deborah Kilmer © 2011 Miriam A. Kilmer
Abundant Americana
        Esteemed organist Eric Plutz played Deborah Kilmer's
Chaconne in A
in his organ recital at Princeton University Chapel November 28, 2016.
Westminster Conservatory at Nassau: Loeffler Trio
        Faculty from Westminster Conservatory will present J. H. Graun's
Trio Sonata in F Major
, Eric Houghton's
Elegy
, and Deborah Kilmer's
Dance Suite for Oboe, Viola and Piano.
        Free Concert took place on January 15, 2015, 12:15 pm at Niles Chapel, Nassau Presbyterian Church, 61 Nassau Road, Princeton, NJ
Dancing In The Snow: Chamber Music by Deborah Kilmer et Alia
        Concert October 20, 2013, 4 pm in Princeton NJ; a successful Kickstarter Campaign ended Friday September 13, 9:03am EDT.
Turning in the Light: Compositions by Deborah Kilmer
        Music composed 2001 to 2011
Spring and Fall: Compositions by Deborah Kilmer
Reviews
Biography